The question comes up all the time. Why should I get my new construction home inspected? The builder has already told you they have their own home inspector. The builder also said they have double-checked everything. Well, here are a few reasons why:

1. The inspector that works for them, WORKS FOR THEM! Not you! I work for you, basically I am a third party inspector providing an unbiased opinion. Nevertheless, I am looking out for your best interest because I do work for you.

2. Many of the inspectors that work for the builder are just looking from a list made up by the builder. Many are not even TREC (Texas Real Estate Commission) certified. TREC provides a minimum standards of practice to follow and I go well beyond that.

3. It is your choice to have a third party inspector. Why would they not welcome one if they have everything ready and double-checked? Do not let a builder push you around, its your choice so let me help you out!


Then the question is what kind of things will you find?
That answer depends on several factors. The builder, the builder rep and the contractors are the main factors. Keep in mind that most builders contract out work. They hire people based on several reasons with a few being:
Cost
Recommendation
Location
Avability

Now the contractors are doing the job but the builder is the one responsible. However, the builder cannot be on site at all times during construction of your home. Mistakes can be made. That is where I come in, to check out the work preformed by people.
New construction is always a surprise. It is funny when I get to a job and hear from the builder rep "You will not find anything, this home is perfect" or "Just give us your list and we will get everything fixed". Trust me when I say that I have heard it all. However, it really makes no difference to me because I am there to do my job, your builder rep has no effect on my work.
Here are a few examples of items I have found in need of repair on a few new construction jobs:

*Gas leaks at shut off valves and flex line connections need to be checked. I cannot see behind walls or underground to check gas lines but I do check at your accessible gas valves (HVAC units, Cook top/Oven units, Water Heaters). Now the builder may tell you that to pass the city inspection the gas lines were pressure tested during construction. However, if someone installs anything after that it needs to be checked or in many cases the gas check was done with the shut off valves off (meaning connections to the units were not checked). I have found many gas leaks that were in need of repair.

*Plumbing leaks. Now the plumber puts the pipes together but did he take the time to properly test the connections or was he rushed to get to the next job? Drain leaks are the most common ones because they run a little water and say its good. I take the time to fill up everything and then drain them. This is the correct way to test them, with pressure in the pipes. I have even had builder rep's turn on the water and say "See no leaks". Then I will fill it up and put a little more pressure on the fittings...drip, drip.

*Roof issues. Many times shingles are damaged after the roofer has done his job because more workers/painters get up on the roof. I have seen it all! Missing Shingles. Damaged Shingles. Missing Flashing. Damaged Flashing and many more items. I was on a roof where the roofer had not placed a rubber boot cover over a vent pipe. Talk about a big gap and the clients were set to move in within 3 days.

*Exterior gaps. Sound like a small issue, few small gaps on the exterior. Sounds like nothing major but what about the long term. These places are great for water penetration if not addressed. In addition, you may not even see the damage that is caused behind the walls.

*Electrical issues. There are many things I have seen on this subject. Some more common ones are outlets wired wrong, non-working outlets/lights or even burn marks from a power surge. Remember I also remove the panel box cover, burn marks there need to be addressed. I have even seen where the electrician had forgotten to remove the temporary meter wires from inside the main disconnect area. They were still hot and ended outside the home underground.

*Attic issues. Damaged framing, water stains, missing insulation and many more items. Strange when you go into an attic area over a main room in a home to find no insulation installed at all. I have seen it, just someone did not blow in any insulation in the area. Builder told me "Sorry we missed that but we can fix it". Same builder telling me you will not find anything at the start of the inspection.

*Window issues. Not opening properly, missing safety glass and many more items. Not long ago I had a home in Frisco that had a window that should have been covered with safety glass that was not. However, a window that did not need to be covered was, they had installed in the wrong area. The windows had to be moved.

These are just a few things, trust me I could go on and on with many more items. However, please do not take me wrong, many builders do a great job but I have never been on an inspection where the home did not have a list of items in need of repair.



A few more things you may like to know:
1. When you hire KC Quality Home Inspection to inspect your home the time is taken to do the job right! I hear many clients say "my last inspector only took 1-2 hours on a home this size, you told me 5-6 hours". I look at each home as if I am buying it for my family and myself. You will be treated the same way, there is no reason to get in a hurry because I want you to have the best. Also, be ready to go over the report on site, why not get to know your home. There is so much I can help you with it is a great idea to meet at the end and talk about everything, this can take an hour or more sometimes.
2. I welcome your builder rep to come out at the end of the inspection to go over the report with both of us. This can help get things moving faster and make sure they understand what needs to be repaired. Many builder reps want to know ASAP so they like to come out, but some are busy and may say "just give us a copy of the report".
3. I will take the time to talk about cosmetic issues with you. These are items that the builder will go over with you during your final walk through. Nevertheless, I want to help you out some, I can help you by giving you pointers on what to watch for and how not to get in a hurry. Most of my clients cannot believe the things I bring to their attention.


Right before your final walk through is the best time for the final inspection of your home. I can also provide a re-inspection after repairs by the builder for a fee. Then also remember that most builders cover everything in a new construction home for a full year. So, at or around your 10th month let us inspect it all over again. Same inspection over everything, not just an "it looks good" but a full inspection. Why not get the most out of your money and let the builder pay for repairs? If you are in a home right now that the builder convinced you to not have a home inspection on and it is under your first year, then lets inspect! Talk to your builder about it if they have not said anything about the first year inspection.

Get the most from your investment, get an inspection from KC Quality Home Inspection!

Here are just a few new home inspection photos and remember if you want referrals just check out my links page. Call any of the agents on there and ask why they use KC Quality Home Inspection.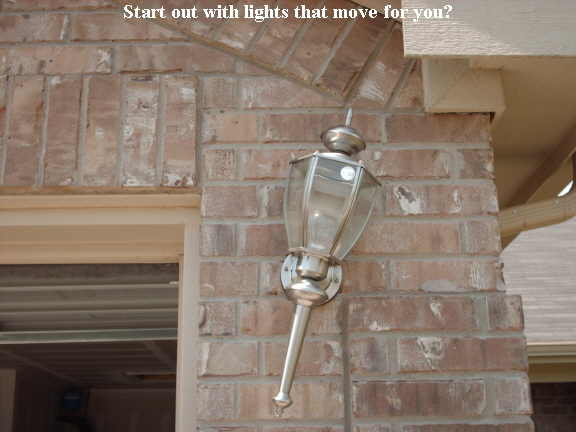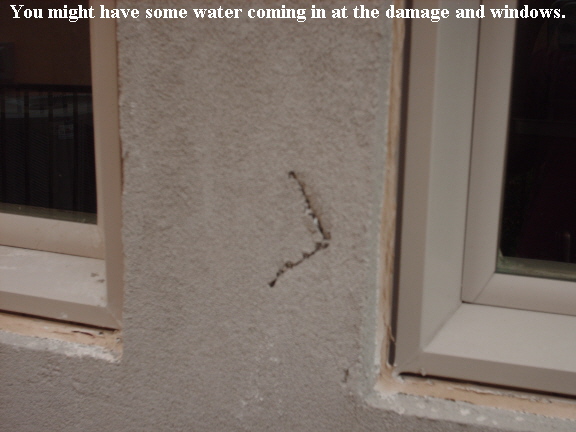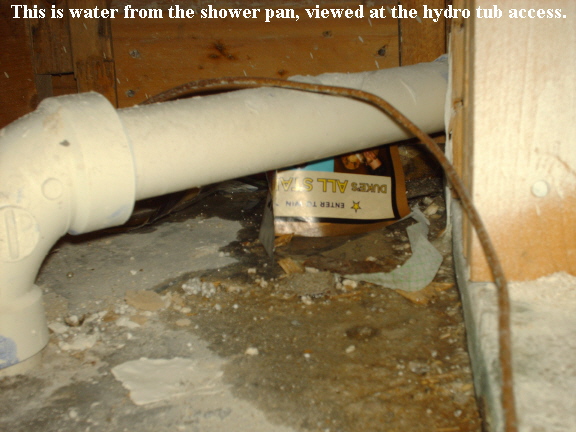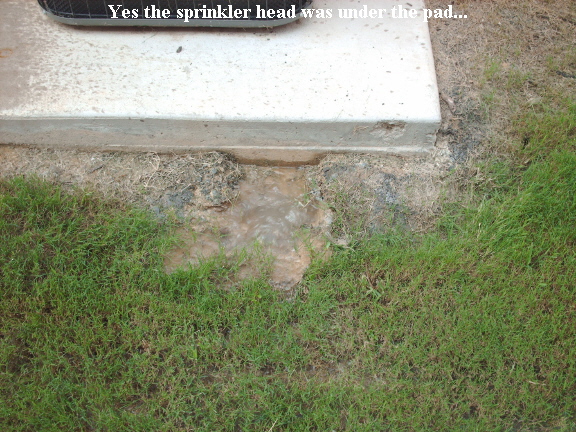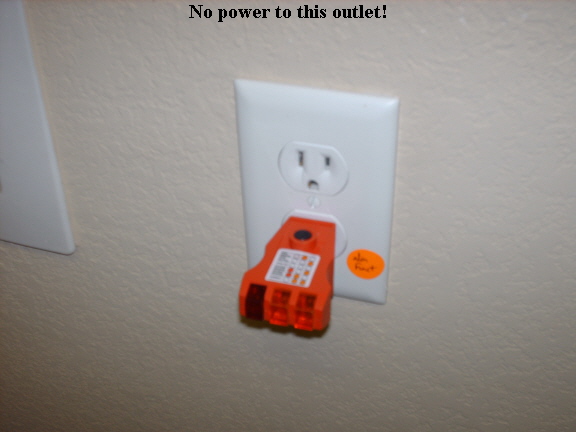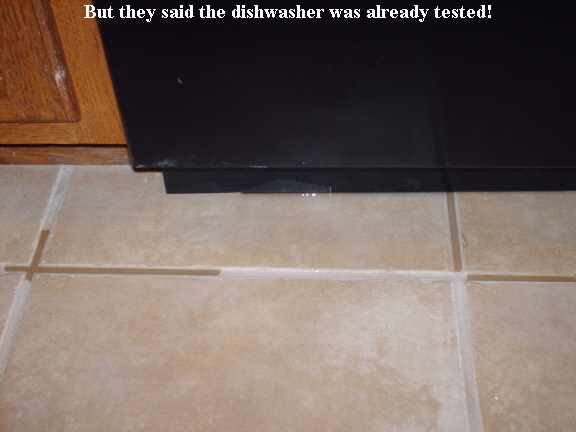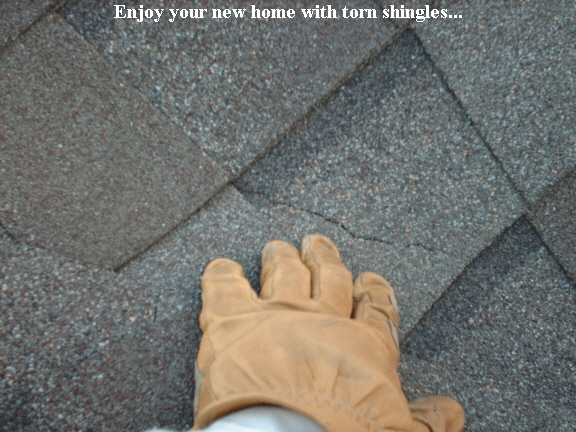 Phone: (214) 202-9500
E-Mail: rick@kcquality.com
Rick Comnick
TREC Professional Inspector #6229
McKinney, TX








Web Site by: Rick Comnick